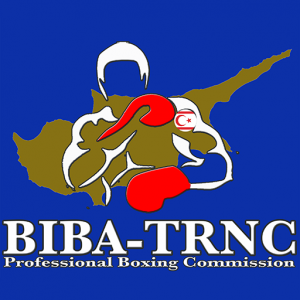 About The Turkish Republic of Northern Cyprus Professional Boxing Commission

The BIBA-TRNC Professional Boxing Commission is a professional boxing Governing, Sanctioning and Licensing organisation that operates primarily within the Turkish Republic of Northern Cyprus.
As such we at the BIBA-TRNC are determined to do our utmost best for BIBA-TRNC licensed professional boxers, whether they are just starting their career or are battle hardened veterans.
The BIBA-TRNC's primary focus – besides the licensing of professional boxers and their coaching, management and promotional agents, sanctioning of professional boxing events, as well as the training and licensing of officials – is the raising of medical protection standards for the sport, to ensure that the health and safety of the young men and women that participate in the sport, as well as the application of the Unified Rules and Regulations for Professional Boxing events.
The BIBA-TRNC has affiliation with many World Boxing Championship organisations, as well as a number of regional Championship organisations.
Official bout record publishing, for events sanctioned by the BIBA-TRNC are by Pro Boxing Records (FightFax) and BoxStat